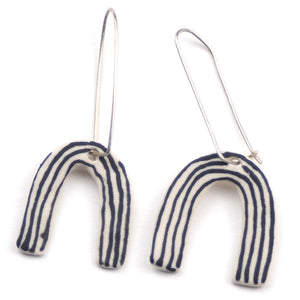 These dangly porcelain and silver earrings are a simple but bold statement. 
The hand formed ear wires are made of solid sterling silver, and have a hook in the back so they stay on no matter what. 
The porcelain bead is very lightweight, and is hand pinched and decorated with slip for a permanent line. 
4 cm tall
4 cm wide
3.5 cm long ear-wire